Phoenixville Foundry FAQs: What You Need to Know About Your Wedding Venue
Photography: Allie Wynands Photography
The Phoenixville Foundry, a Philadelphia haven where new-age excellence meets old-world charm, has seen all styles of elegant weddings. Couples love our venue for its industrial history, exceptional architecture, private nooks, state-of-the-art technology and award-winning catering and event planning team.
With such a large, unique location as the Foundry, we anticipate all the questions that couples may have for us about what to expect leading up to and including the day of their wedding. Though every couple has different needs, many ask a lot of the same great questions.
This is why we put together a handy list of our most frequently asked questions. We included actual client reviews to help us answer them and give you more of an authentic representation of what you can expect when hosting your event at our venue.
Favorite Ways to Enjoy the Foundry
What are some highlights of what guests will experience at the Foundry?
There are several museum-quality pieces to look at while you're mingling with cocktails and even old rustic machinery. This only adds to the unique atmosphere. Multiple large floors, event spaces and bathrooms—plenty of space for a party of up to 500. In warmer weather, you can have even more people thanks to the venue's useful outdoor areas.
-Jason, 2018, via Google
What are the different ways couples utilize the venue space?
The Foundry has an elevated second floor for cocktail hour, which provided incredible vantage points of the whole venue (and made for some awesome photos). Although we had an indoor ceremony, the grounds of the venue are also amazing for photos (there is a beautiful bridge right behind the venue).
-Jordan, 12/17/2017, via WeddingWire
There is plenty of room for guests, and if you rent the entire building, there are so many different areas to use, like the mezzanine for cocktail hour.
-WeddingWire User, 2017, via WeddingWire
Can you accommodate different styles of weddings?
This is a great venue if you are looking for something unique and not your typical cookie-cutter banquet hall.
-Anne, 6/7/2017, via The Knot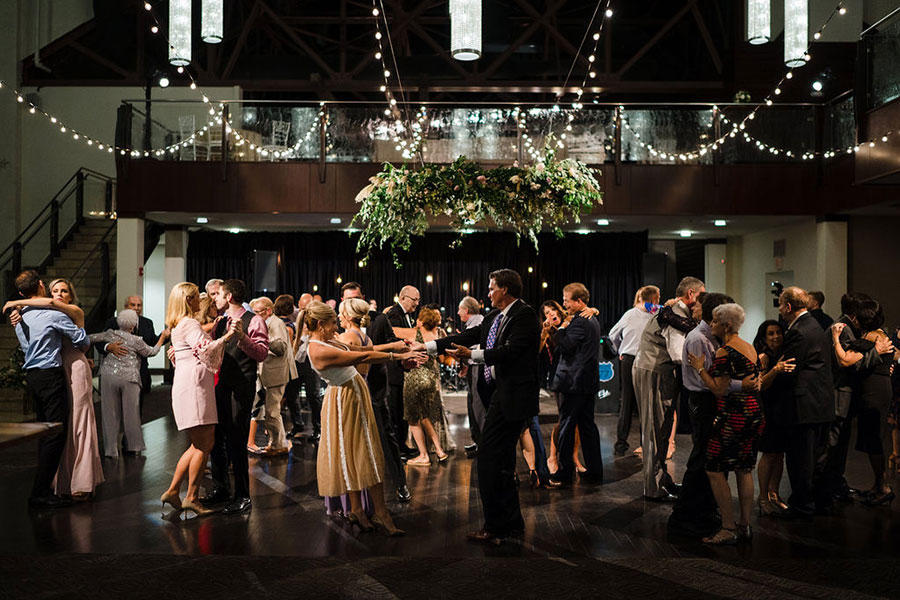 Photographer: Salt and Sonder Studio
Plenty of Gorgeous Photo Opportunities
Are there indoor photo ops?
The Foundry features tons of excellent indoor and outdoor photographic vantage points. Among my favorites is the upper level, where you can capture the stunning cylindrical crystalline light fixtures in the backdrop.
-Lisa, 12/16/2018, via The Knot
What are the outdoor photos ops?
The Foundry is a gorgeous venue, both inside the facility and on the grounds outside—especially the Schuylkill River Trail bridge. The Foundry staff can even light it up for your photos!
-Katie, 9/5/17, via WeddingWire
Can we take our engagement photos there?
My fiancé and I visited the Foundry before anywhere else on our list. We were obsessed with this amazing and unique space and ended up booking it immediately! We even had our engagement photos made there three months later!
-Karen, 12/31/16, via WeddingWire
For a closer view of all of the Foundry's indoor and outdoor spots, check out our  photo ops post!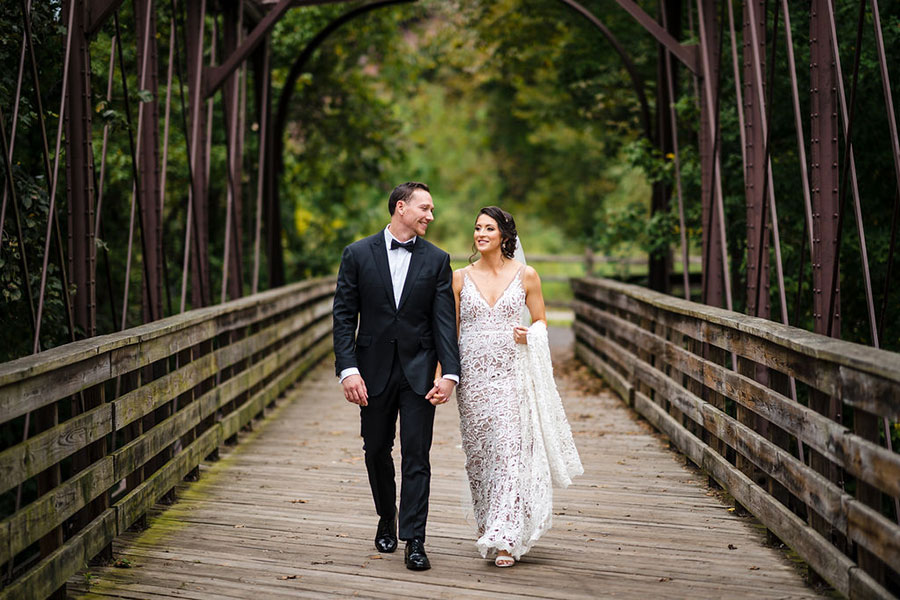 Photographer: Salt and Sonder Studio
Something a Little EXTRA for Everyone
What extras does the Foundry offer?
The foundry offers so many cool extra details—the CAD layout for the reception, a planner who coordinates with all of your vendors so you don't have to stress on your wedding day, BYOB, a great bridal suite, a built-in dance floor and many other amazing amenities.
-Michelle, 4/2/2016, via WeddingWire
The venue is beautiful in itself, but the Foundry staff assisted me in so many ways, from floor plans to day-of planning and coordination with all of the vendors.
-WeddingWire User, 2017, via WeddingWire
What special things can you do?
Our guests were equally blown away, especially when we did the "reveal" of the dining area after cocktail hour.
-WeddingWire User, 2017, via WeddingWire
We had surprises for the guests throughout the event, and Rachel was so helpful in coordinating it all, including an ordained Elvis for the ceremony, a surprise groom's cake to honor my husband and his Army buddies as well as another cake for my father's 75th birthday!
-Tifane, 10/13/2019, via The Knot
What does the venue look like in the winter?
Beautifully decorated on the outside, even in winter.
-Matt, 2/11/2016, via Yelp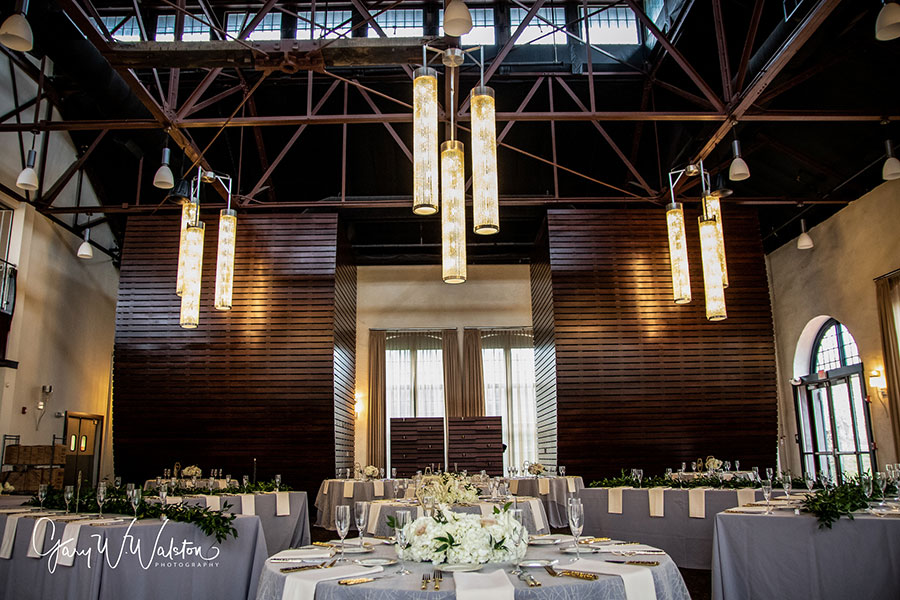 Photographer: Gary W. Watson Photography
Fresh & Creative Cuisine
Are the caterers able to prepare the food on-site?
J. Scott Catering and its professional staff did everything expected of a first-class company to meet and exceed our expectations. All food was prepared and cooked to order on-site. Everything was fresh and top shelf in both preparation and presentation. Ten servers circling each table with freshly cooked food could not be matched! As the parents of the bride, we couldn't begin to process all the compliments we received from our guests. Most importantly, the newly married couple were treated like royalty from the minute they stepped onto the property.
-Ron and Sadie, 07/21/2018, via The Knot
What are some menu recommendations?
My advice: GET THE CHEESECAKE BAR, it is definitely worth it!
-Kelsey, 01/11/2019, via The Knot
The curry chicken pizza, scallops wrapped in bacon and grilled shrimp were especially good.
-Diane, 2017, via Google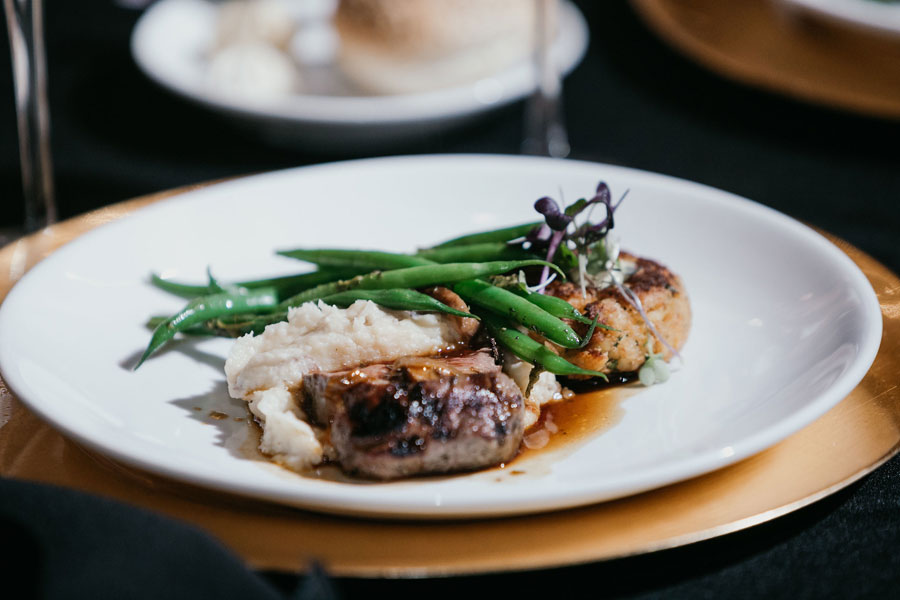 Photographer: Allie Wynands Photography
Time to Impress Your Guests
What type of feedback do you usually get from wedding guests?
This place is beautiful. ❤ The food was excellent; the fire pits, cheesesteaks and s'mores outside were amazing. Thank you for a wonderful time at my niece and nephew's wedding!
-Colleen, 01/2020, via Google
Beautiful place inside and out. Downtown Phoenixville right there two blocks away. Lots of restaurants, bars, a distillery, music—still hoppin' after the wedding was over!
-Diane, 2017, via Google
Can guests explore the museum during events?
The museum was also a nice addition; our family LOVED hanging out in there throughout the night, looking around and conversing about the history behind the building.
-Tory, 11/30/2019, via The Knot
The Phoenixville Foundry was the best possible choice for our wedding! We did not have to spend money on decorations because the building is beautiful as it is. All of our guests enjoyed exploring the museum and soaking in the atmosphere.
-Liz, 04/29/2019, via The Knot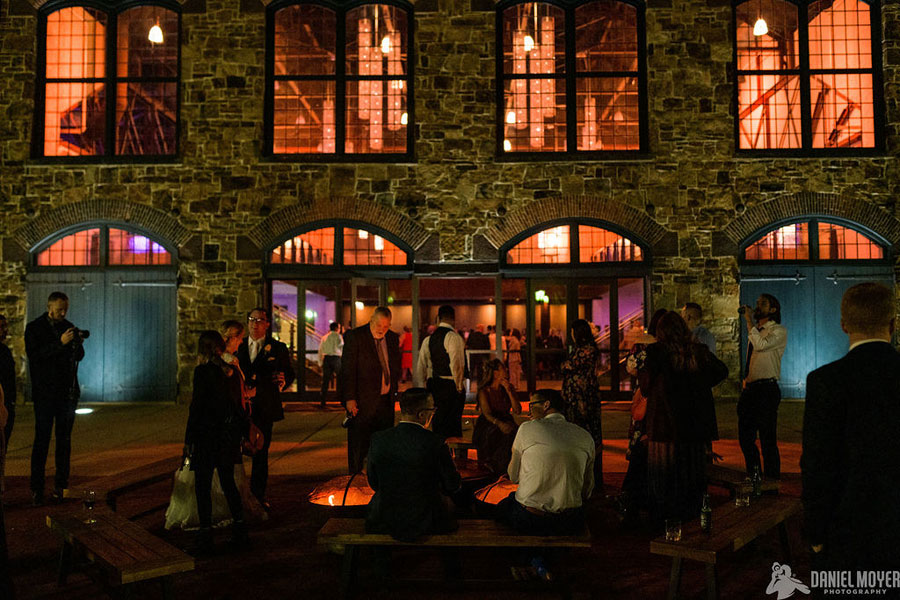 Photographer: Daniel Moyer Photography
The Nitty Gritty
Can we take a tour of the venue before booking?
Just booked my wedding at the Foundry, and the experience thus far has been great. Ariane made the tour and contract process pleasant. I look forward to working with her throughout the rest of the process!
-Erin, 06/12/18, via The Knot
What places are available for a ceremony on-site?
One aspect of this venue I loved so much was the ability to use the outdoor sculpture garden for our ceremony at no additional charge. So many venues charge an arm and a leg for every square foot.
-Karen, 12/31/16, via WeddingWire
Do you have a list of preferred vendors?
The Foundry's list of recommended vendors is as top-notch as the venue itself. Jaime and I had no idea where to begin with booking the endless vendors one needs for a wedding. The Foundry gave us a list of vendors who have worked there tons of times before and were familiar with the space. We wound up booking our cake baker, photographer, videographer and florist from that list. Do yourself a favor and book this place!
-Lisa, 12/16/2018, via The Knot
What is the rain plan for an outside ceremony?
We had to move our ceremony inside due to rain, and the staff made sure I was escorted downstairs in a way that no one would see me.
-Kelsey, 9/12/2015, via WeddingWire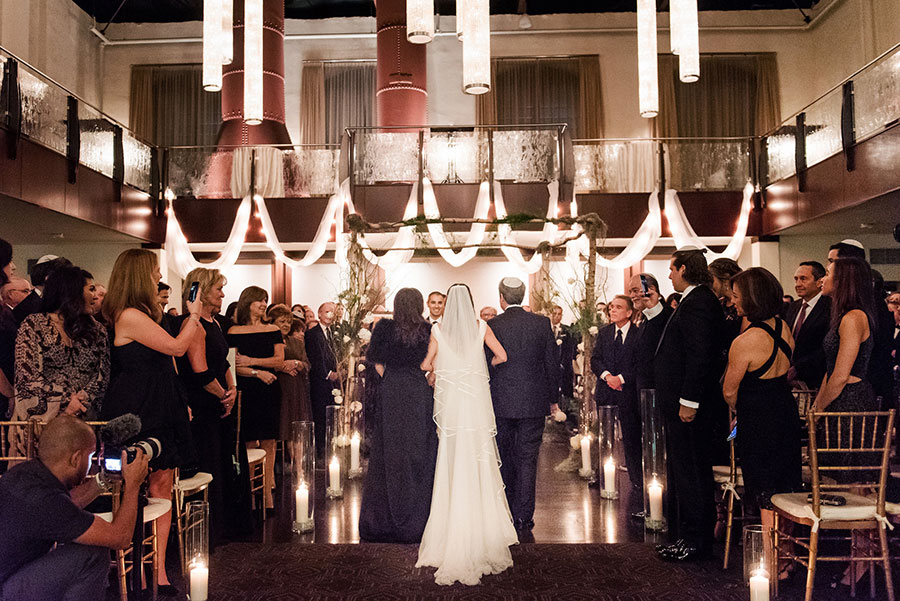 Photographer: Tina Jay Photography
What is the parking situation?
Be sure to bring a roll of quarters. There is not a lot of parking options, and you have to use available metered parking.
–Google User, 2015, via Google
Where can we go for an after-wedding party?
Downtown Phoenixville is only two blocks away. There are lots of restaurants, bars, distilleries and music—all still hoppin' after the wedding was over.
-Diane, 2017, via Google

This list of frequently asked questions is just a starting point. We understand that couples may have more questions that are specific to them. So, while we're asking, what do YOU want to know about the Foundry? Let's talk!