Presenting Our Hyper Local Guide
Phoenixville Foundry is a destination itself, offering 18,000 square feet of event space with all of the modern amenities and rich tradition befitting the town's illustrious past and future. However, it's the community that makes this the ultimate Philadelphia venue for a fun-filled wedding weekend! 
The vibrant community surrounding Phoenixville Foundry welcomes guests to: 
Take a morning stroll to the coffeehouse and farmers market. 

Grab a drink at one of Phoenixville's many wineries, breweries or distilleries. 

Spend an afternoon exploring the Valley Forge National Historical Park.

Enjoy a rehearsal dinner or your after-party at one of the local pubs within walking distance. 
Whether you are attending a wedding or event or simply visiting, here is our hyper local guide to give you the full picture of what the Phoenixville community has to offer.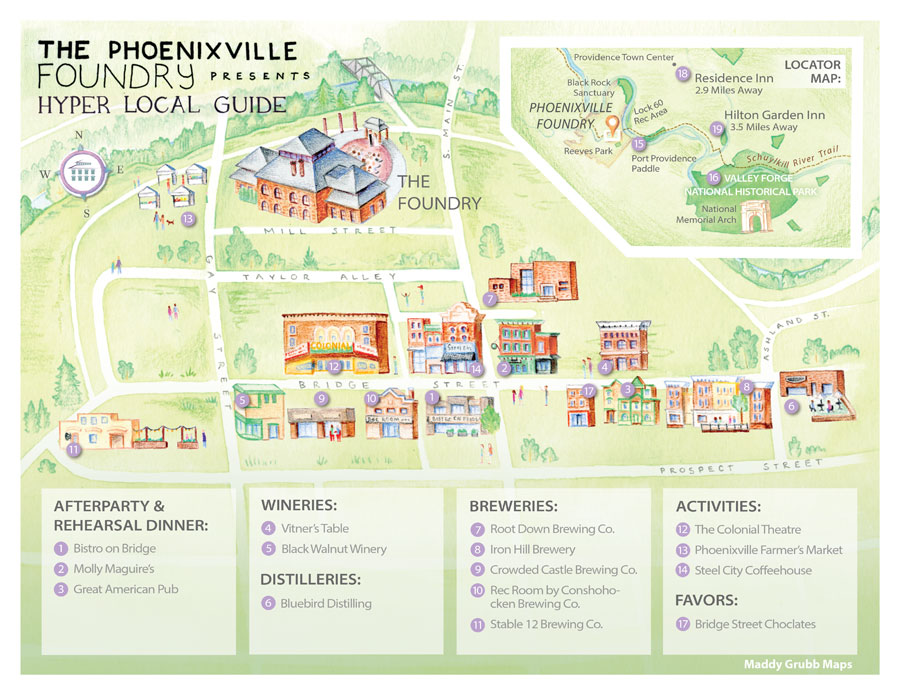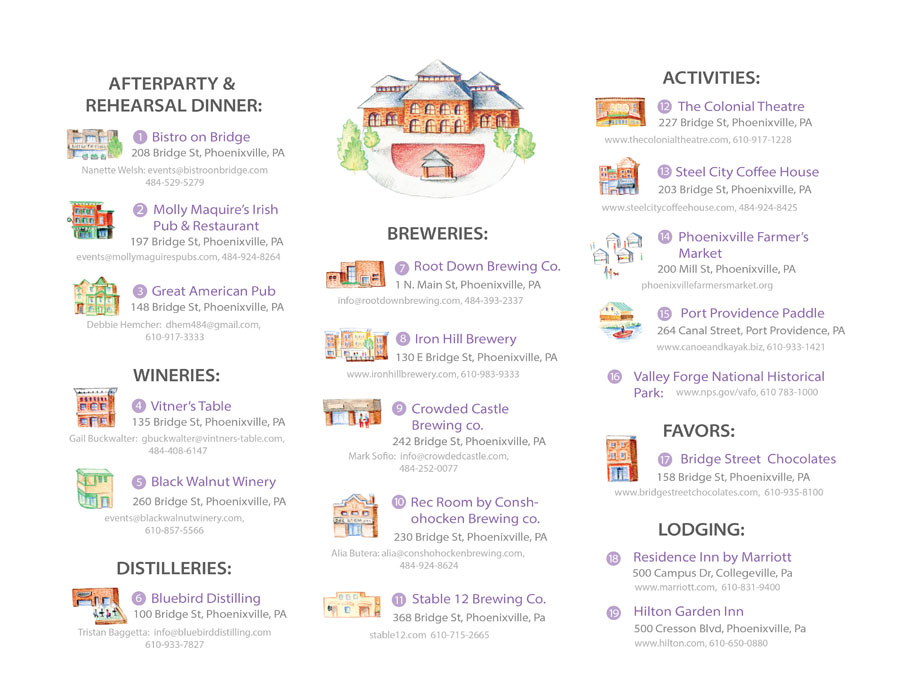 Contact us today to request a personal tour, check availability and make reservations to create your own unforgettable wedding weekend in Phoenixville.