Tis the season………to beat the holiday rush!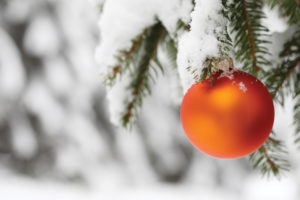 Close your eyes, count to ten, and open them again. Did that feel quick? Well so did the seasons leading up to the holidays this year!
While your local department stores are quickly running to display windows with spools of lights and cans of fake snow many of us are left to wonder, how did we get here already?
We all know that there are a number of "must-do's" to get the ball rolling on your holiday planning. At or very near the top of this list is planning your holiday gathering for family, friends, and colleagues. You will almost always start with your company's holiday party. If you are responsible for planning the office party and you're reading this blog……..don't worry, we are here to help!
There are five (5) steps to planning a successful holiday gathering that will leave your co-workers idolizing you and wondering how you managed to create such a spectacular event during your busy work day.
1.  Location
Location is very important when it comes to keeping your co-workers happy. Look for venues that are located close enough to the office that guests can walk or drive a short distance. Attendance is likely to be higher if the venue only adds 5 to 10 minutes to the commute home and will make your co-workers feel better about staying an extra hour to mingle and enjoy themselves. Remember, this is a party. Your colleagues do not want to feel like they have to put in any work or effort to get there.  Also, look for a space that is different. Don't pick a boring conference room that your bosses spend countless hours in during the week. Look for a venue that adds some excitement to the event. Perhaps an old steel mill or foundry……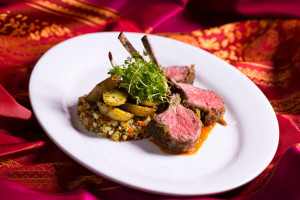 2.  Catering
Most venues, unless they are hotels, have a list of preferred or exclusive caterers. Your guests are coming to eat, drink, and be merry, so don't skimp on the menu or beverage selection. There are some amazing custom caterers out there

(J. Scott Catering included) that can build your menu from scratch and won't limit you to chicken or salmon. Here is some food for thought (no pun intended)……why not try action stations instead of a sit down dinner? Your colleagues will thank you later when they have a chance to try various types of food while roaming around the room, catching up with friends and colleagues, and warming up to the dance floor.
3.  Vendors
Once your venue and catering needs are taken care of, it's time to nail down the rest of your vendors for the evening. Don't worry; there are only a few that you really need to make this party pop! First and foremost, music. You cannot have a successful party without some music, even if it is only playing in the background. If you are hosting a cocktail party, look into a trio or quartet. It will make for a great conversation piece. If you have a dancing crowd, go for a DJ or a big band.  Get the party started and give everyone a chance to let loose! Secondly, you will want to get some décor together. There is no need to go crazy here. Some simple floras and candles make a big impact. Maybe even use some fun raffle prizes as your centerpieces so guests have a chance to check out the goods during dinner. If you are in need of A/V equipment or valet services, check with your venue. We have great suggestions……………..
4.  Theme
It is not mandatory that you create a theme for your holiday gathering. The holidays alone provide enough of a backdrop for color schemes and floras. If you do choose a theme, pick something fun (notice a theme here?). Keep the night light-hearted and easy for your colleagues. Maybe bring in some aerialists or poker tables and spread activities throughout the venue to keep everyone moving all night long. (P.S. the activities pair extremely well with food stations!)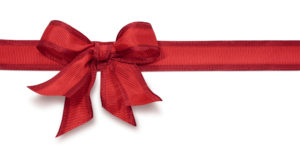 5.  Gifts
Does your boss have an annual gift that is expected by the employees? If so, it's your job to keep the tradition alive and make sure everyone gets their gift before they leave the party. If there isn't a standard holiday gift, here's your last chance of the evening to WOW your colleagues (within your company's budget, of course!). Most employees just want to know that they are appreciated. Even if you hand out some gift cards, make it a point to have a card signed by the President or CEO of your company to add that personal touch. It's nice to be recognized. I know you've heard this before, it's not the gift, it's the thought that counts!
Well, there you have it, five (5) steps to planning your company's holiday party. So, what are you waiting for? The clock is ticking. Get out there and be extraordinary! Plan away! On to step 1……..location.