Timeless Traditions
Age old traditions, wedding tokens of good luck, are still common in today's wedding day celebrations. "Something Old, Something New, Something Borrowed and Something Blue" have taken on many new forms. Let's look at each of these traditions, their meaning and how they can be incorporated in with today's modern bride.
Something Old represents continuity. Personal family items are typically passed down to the bride for her wedding wardrobe. Tokens such as jewelry, a piece of grandmother's wedding gown or something from the bride's childhood add a sentimental touch and a continued tradition among families. Another personal touch that is very popular right now is a small locket attached to the bride's bouquet with photographs of grandparents or loved ones that are no longer with the family. This is a beautiful way to signify that they are with the bride on the most important day of her life.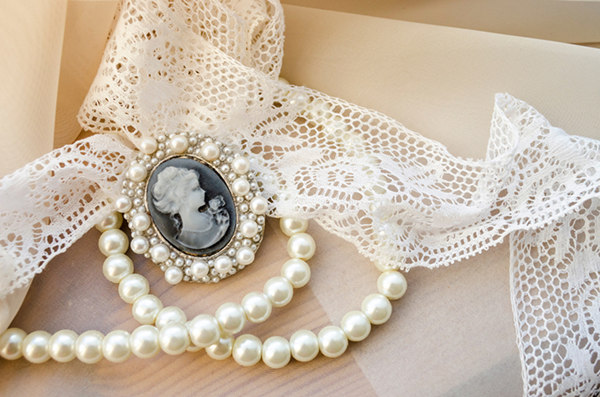 Something New represents optimism for the future. There are many new items purchased in the planning process so this one is usually the easiest. Most often the wedding dress represents the something new. Many brides and grooms give each other gifts before they say their I dos. A piece of jewelry is a great way to start a new tradition to be passed down to their children on their wedding day.
Something Borrowed represents borrowed happiness. This is a beautiful way to put a sentimental twist on everyday items. It's a great way to pay homage to a dear friend or family member. Borrowing your mother's veil or hairclip is an endearing touch to complete your style and look. We've also seen borrowed rosary beads wrapped around the stems of bouquets beautiful antique broaches adorning the waist sash on gowns.
Something Blue represents purity, love and fidelity. There are many ways to incorporate blue into your wedding. We have seen everything from blue shoes, the date of the wedding with a monogram sewn in blue in the dress, blue flowers and gems as well.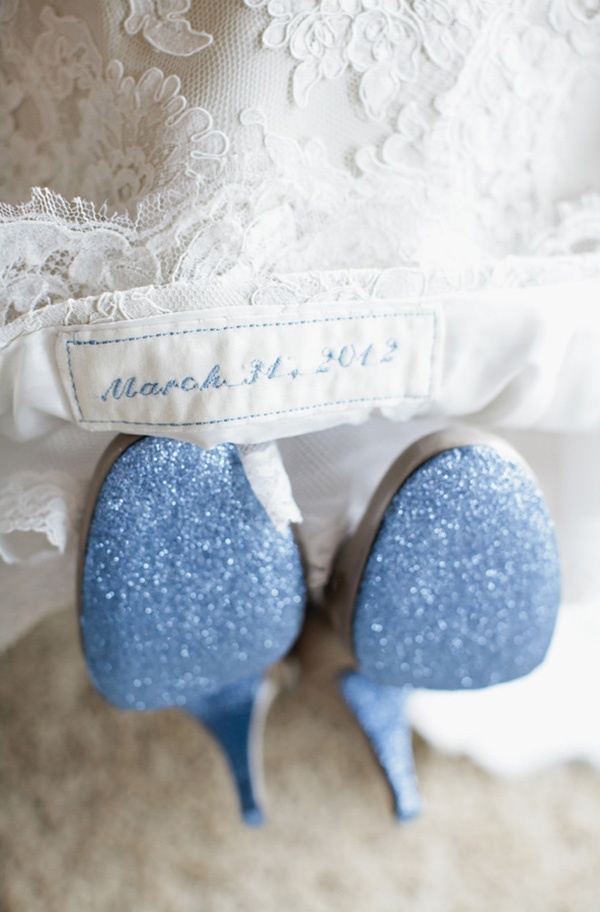 With a little ingenuity, brides can easily incorporate all these timeless traditions and add some creative flair and personality to their wedding ceremonies. There is no end to the combinations of items brides can carry to increase their good fortunes!