Play That Funky Music….
Not sure who should play on your Big Day? We are here to help ease the decision making process with a few tips to guide you in the right direction.
It's no secret that music is the heart and soul of your reception and you want everyone to have the best time and go home wishing the night never ended. So how do you decide between a talented band or a free styling D.J? Selecting one is a matter of budget, space and personal taste. Keep an open mind, but remember, top talents can book up to a year in advance.
Variety is the spice of life and no matter which you choose, band or D.J, be sure they play a variety of music that will appeal to all ages and groups and of course, get the guests out of their seats and on the dancefloor!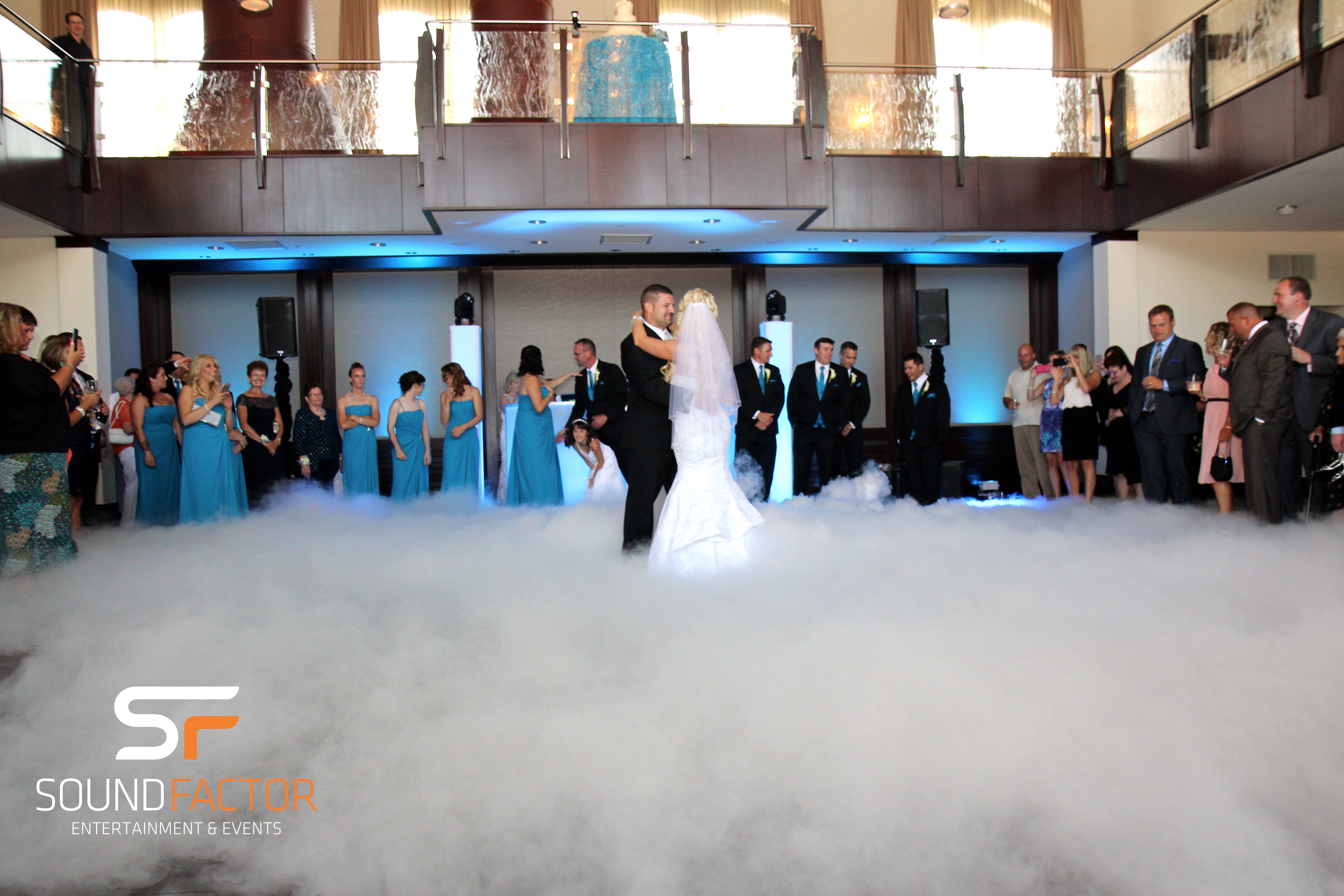 When choosing based on budget, keep in mind what they have to offer, amount of time they entertain and the time of year. D.J's are more budget friendly and most can offer one stop shopping with additional items in their packages such as lighting, photo booths and other special effects. They also offer more variety of songs, played exactly the way you remember them as well as a fusion of mixes.
Having live entertainment is typically more expensive than hiring a D.J, however there are many types of live entertainment and bands to choose from and you and your guests get to experience a live performance. Depending on the size of the band, you will need to make sure you have the proper amount of space in the venue, electrical limitations, and if there are any noise restrictions.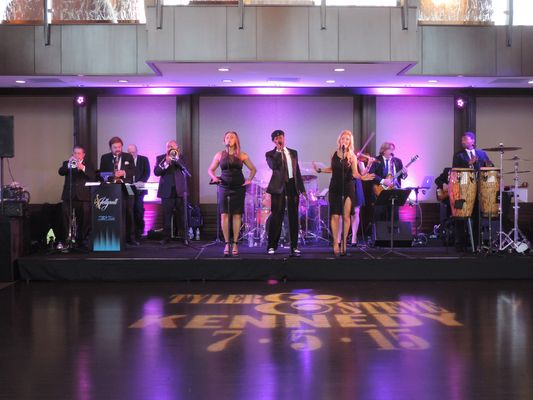 Before you sign on the dotted line…. Make sure you go to see a band or D.J perform. Some of the larger entertainment companies have showcases in which you can check out several bands at one time. Plus it's a great date night too. If you can't see a live performance, ask them if they offer videos or cd's. This goes for D.J's as well. Check out their style, how they dress, personality and equipment. Don't be afraid to ask for referrals from some of the latest weddings they have done. What are the requirements included in their contract? Will they require meals, staging, parking, or a separate room for breaks? Do you have a first dance song that is a little unusual, are they willing to learn or get the song? Whatever you choose, be sure they are on the same page with your likes and dislikes so that you and your guests have the time of your lives!