Gratuity Guide to Tipping Vendors
As you get closer to the Big Day, many questions arise. One of the most common is "Who do we tip and how much?"  Tipping—although not mandatory—is always appreciated for a job well done, not to mention a kind and thoughtful gesture. There are many people involved with making your big day special, so be sure to check your contracts, tips may already be included.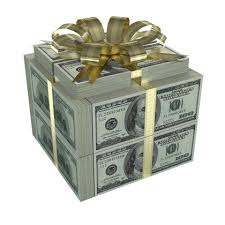 Tip vendors who offer exceptional service, write thank-you notes and a nice review online (they're always appreciated), and assign the responsibility to a parent or wedding party member. There are many wedding sites out there that can help guide you on who to tip and how much. We typically refer our couples to visit the Knot for an easy breakdown.
https://www.theknot.com/content/wedding-vendor-tipping-cheat-sheet.
The best piece of advice we can give is, reflect on the planning process and how the various vendors helped you with the details that led up to your day. Follow your conscience to determine what you feel is right! It can't be stressed enough that deciding to give a gratuity or not is a personal choice. If you choose to tip at the end of your event, make sure it is an amount that you feel is appropriate given your budget and expectations!