Five Ways to Keep Engagement High at Your Next Corporate Event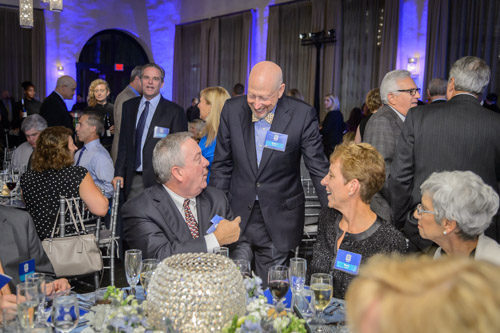 1 ) Mix it up! At registration, hand out name tags with different colors so that friends are not placed together in groups. This is a great way to open up networking and bridge the gap between departments in your company.
2 ) Poll the audience. Places like Poll Everywhere are giving the opportunity to interact with your audience during the meeting.
3 ) Door prizes. Who doesn't like a free takeaway? Give your guests incentive to participate by offering prizes throughout the presentation for those who can answer questions about content.
4 ) Scavenger Hunt. Utilize your building! Here at the Foundry, there are so many beautiful outdoor spaces to explore. If possible, why not send your guests on a walking tour of the local town? Phoenixville has lots to offer right on Bridge Street.
5  ) Cocktails. End your daytime meeting with a happy hour and keep the conversations flowing. After a long day of information overload, your employees will be happy to sit back with a cold beverage and recount the day's activities.