A Fashionable Photo Shoot at Phoenixville Foundry
Phoenixville Foundry has been the host to so many different types of events and the majority of our events are weddings. Just recently our wonderfully unique venue was the beautiful backdrop for a fashion photo shoot.
Susan Randels, owner of Polka Dots Boutique, located in Paoli absolutely loved the prospect of showcasing their new Spring / Summer wedding fashions at Phoenixville Foundry. With the many photo opportunities the Foundry provides, photographer, Barbara Carpenter, of Barbara Carpenter Photography, captured the gorgeous line with her creative artistic touch.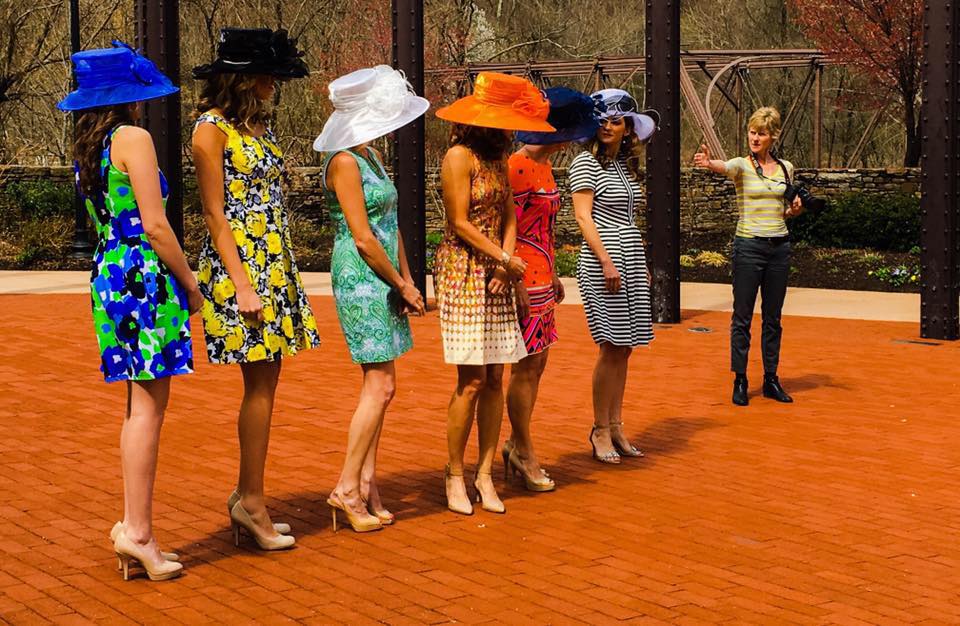 The day started off cold, windy and rainy, but we all had hope that the sky would clear so that they could take full advantage of our historic Phoenix Column Truss Bridge, and Sculpture Garden. The weather was in our favor and the shoot headed outside. The models looked absolutely fabulous!
Thank you to Polka Dots Boutique for this wonderful opportunity, Brenda Carpenter Photography, Studio H Color and Design for hair and makeup, Eagle Formal Wear, Accents by Michele for the floral designs, and Total Table for the table linens.  We are looking forward to seeing the Polka Dots shoot in the May / June issue of Chester County Life Magazine.