DIY or Not to DIY….that is the question
We love that everyone wants to put their own spin on their special day to make a personal statement. Here at Phoenixville Foundry we are all about customizing each event to fit our unique couples. It's wonderful to be able to put your own stamp on your wedding, but if you spend the six months beforehand, drowning in glitter, cursing at the glue gun, and forgetting that you're supposed to be having fun planning for your BIG day, then is it really worth it? With the many years of combined planning experience here at the Foundry, we have a few tips for our DIY brides.
Play to your strengths….
Just because you can do something, doesn't mean you should. In order to tell your story, you don't need to make every aspect of the wedding DIY. Pick one or two tasks to DIY, and spend your time focusing on them, rather than trying to do it all. If you have beautiful handwriting, maybe the invitations or chalk board signs are a great way to show your expertise. If you or your fiancée are handy with wood or metal, why not make something creative for the escort card table or guest book. Remember when you're putting your game plan together, think about the big picture. Your special day is going to be beautiful, but also think of howyou can re-use some of these personalized items to display in your new home.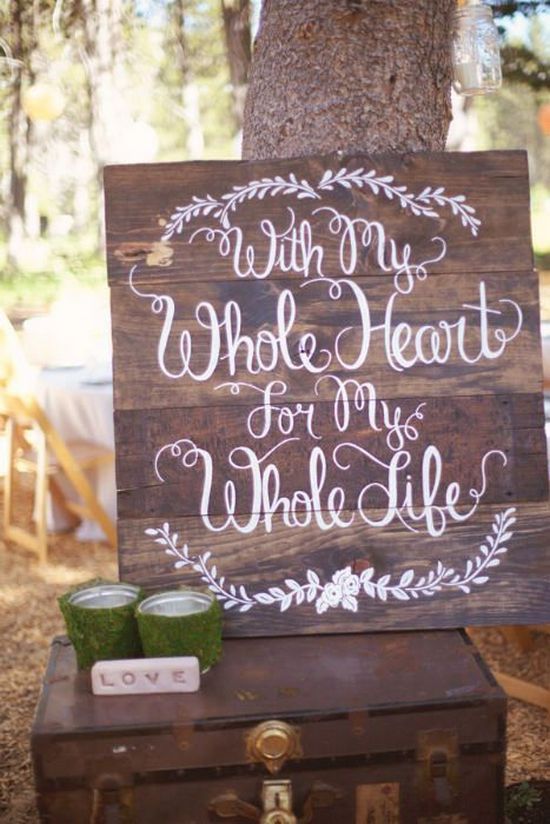 Not always cheaper….
When people think DIY, the common thought is "I can do that and save a lot of money". This is a common misconception. You will be better off finding what you are looking for online. It may take a little research, but in the long run you will save yourself many hours of work. However, if you are a regular Martha Stewart, just remember you don't need to do it all! It may seem impressive to tell your guests you baked your cake, arranged the flowers and hand wrote all your cards but if you're too tired to really enjoy your wedding, it really won't be worth it!
Dos and Don'ts…
Ceremony décor is a great place to put your personal touch. The ceremony is at most an hour long, so there's no need to go overboard with décor and think of ways to repurpose your ceremony décor for the reception. This is especially easy to do if your ceremony and reception are in one location.
Invitations and programs are also a wonderful way to showcase your style and theme. There are so many creative options and easy to do at home programs. Depending on what you are looking for, before you download that program, check on the cost of the materials. Pricing on paper has dramatically increased in the past few years. A great option is to look on Etsy to see if there is something that would coincide with your vision. There are so many options to personalize your wording and you can save money by printing them in the convenience of your own home. It's a win, win.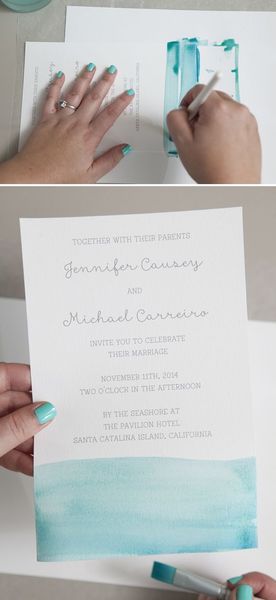 Centerpieces are the most common element for DIY. While they are a key part of the décor, if you are determined to arrange your own fresh floral centerpieces, here are a few things to keep in mind. Tulips, peonies, hydrangeas and certain roses require more attention and have a unique process to ensure freshness. Select flowers that are hardy and in season. Take into consideration the arrangements will need to be assembled as late as possible and some flowers need to stay in a temperature controlled environment. Last but not least they need to be delivered to the venue. All this takes so much coordination. Hiring a florist to do the centerpieces is definitely the way to go; however, if you are going in the other direction such as candles, then doing them yourself would be a great money saver. Just remember, you don't want to get to the point where your overextending yourself before your wedding, and frantically trying to figure out how to get it all done. This is a very exciting time for both you and your fiancée and you should be enjoying the planning process, not stressing about it.
While you are creating your dream wedding board, and yes we think Pinterest is an amazing source for inspiration and ideas, keep in mind the time and effort you will be investing into these projects, not to mention money. Will it take up all your time between now and the BIG day? Who will set it all up on the day of? I know we certainly don't want our couples working the day of their wedding, so who will bring your vision all together? This is definitely a question to consider when choosing your venue and your design. The biggest thing to remember is to relax have fun! You're getting married!